< Back to Search Results
Iridium Extreme 9575
Iridium Extreme builds on the same reliable voice and data capability that users have come to trust from the only real mobile, real global satellite communications company in the world. No other mobile communications company brings you: Two-way global coverage across oceans, airways and Polar Regions Real mobility that keeps you connected while on the move Reliable, near real-time communications services customizable for virtually every industry
In Touch and On Track
Iridium Extreme is engineered with more features and unique accessories than ever before, giving people more ways to connect than ever. The Only Phone with Integrated Tracking Iridium Extreme is the first satellite phone to offer the fully integrated services of customizable GPS, online tracking and programmable emergency notification to personalized contacts. More than a phone, it is a real mobile, real reliable tracking device with truly global coverage. The Only Phone with Integrated SOS Iridium Extreme is the first phone ever built with a programmable, GPS-enabled, one-touch emergency SOS button. With a Satellite Emergency Notification Device (SEND) compliant SOS button design, Iridium Extreme will alert your programmed contact of your location and will help create a two-way connection to assist in the reponse. Iridium AxcessPoint (Coming Soon) Combined with your Iridium satellite phone, Iridium AxcessPoint allows you to create a Wi-Fi hotspot and connect to the Internet. Now you can keep in touch on your smartphone, tablet or laptop.
From One Extreme to Another
It may be our smallest satellite phone, but Iridium Extreme is big on tough and is built to take a beating. It is ruggedly engineered to support the toughest, highest usage customers of satellite phone communications in the harshest conditions, everywhere. The Toughest Phone Ever No other satellite phone in the world has more guts or grit than Iridium Extreme. The first satellite phone with military-grade (MIL-STD 810F) durability The first satellite phone with an Ingress Protection (IP) rating of IP65 Built dust proof, shock resistant and jet-water resistant Includes a speakerphone and wind-resistant microphone A diamond tread, tapered grip gives it the best in-hand ergonomics of any satellite phone on the market.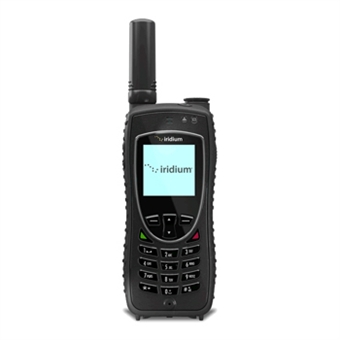 Manufacturer
PDFs
Instructions
Manufacturer
Wikipedia